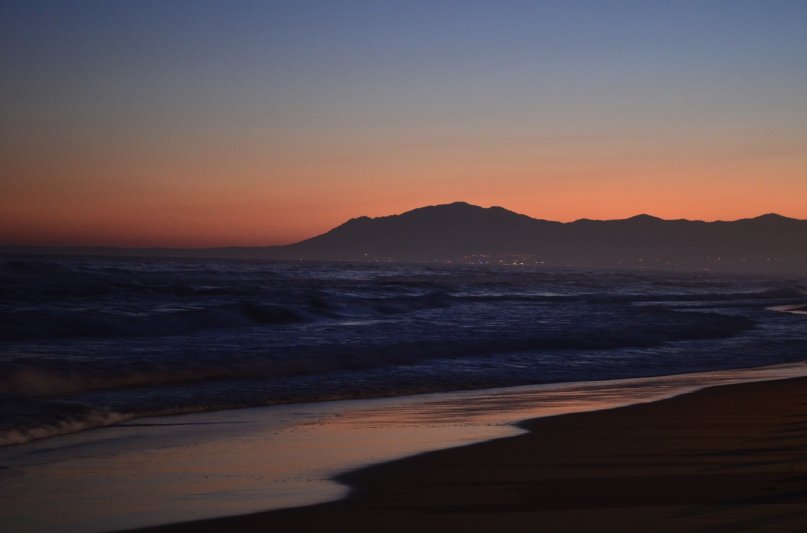 Two minutes walk to beautiful Marbesa beach with five typically Spanish restaurants. Ten minutes walk to a well stocked supermarket, hairdressers and Internet cafe. Marbesa and Caribe Playa are home to a variety of restaurants on the beach—Triana restaurant and Rama restaurant (both within five minutes walk of THE BEACH HOUSE, offering superb views of the Mediterranean sunbathe, dine in style, enjoy a glass of wine and watch the local fisherman haul in the catch of the day.

Nearby Club 200 is well known for it's fresh prawns, good food and ambience and is located straight on the beach.

Restaurante Sinbad serving locally caught fresh fish located next to the old Moorish watch tower, with amazing views of Marbella and the African coastline in the distance.

The Beach House Restaurant is a unique destination where you can enjoy exquisite food and wines in a perfect beach location.
The combined facilities of a rustic chiriniguito lounge, immaculate stretch of sand and beautiful waterfront restaurant give the overall feel of a chic beach club.

Please click below to see further restaurants in the local area:

Marbella Beach House
Restaurante Rama
Restaurante Papillon
Alberts Cabopino

The tennis courts of the Don Carlos hotel tennis club are close by. Several outstanding golf courses are located within a 10 minute car drive, the most famous ones being the Santa Maria, Santa Clara and Rio Real 18 hole course

Cabopino harbour a 15 minute stroll along the beach and is home to an exciting range of restaurants, with fine cuisine from all over the globe The many restaurants are based in two main locations, chiringitos along the beautiful, white sandy beach, with sunloungers and sun shades and a host of restaurants around the delightful, beautifully proportioned harbour. The pretty port, with its small boatyard, attractive architecture and choice of restaurants may be a secret for some, but for those in the know, it's not to be missed.
Easy drive to Marbella old town, a fascinating area with cobbled streets, white washed houses, shops, bars and restaurants, museums and the remains of the old castle all leading down to some of the finest beaches and Chiringuitos

At the heart of the Costa del Sol is the legendary Puerto Banus (25 minutes drive). It's fantastic Marina is one of Europe's most exclusive harbours, lined with bars, restaurants, cafés and designer shops.

Laguna Village—close to Estepona, home to Puro Beach resort with spectacular views to Gibralter and Moroccan Atlas Mountains. Stunning restaurant, pool, sunbeds and sunsets. Designer shops and beachside bars. Perfect for a chill out day with soothing music discreetly played in the background. Have a fresh fish salad and a glass or two of champagne by the sea or lounge in a private Nomad tent on the beach. Enjoy Yoga at dawn and dancing at night! Indulge in a sensous massage, be pampered, be waited on!! Please click here for further information.